NFL Free Picks 9/8
2019 YTD  0-0-0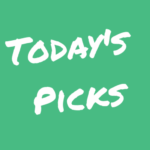 Game Day is FINALLY here! Sundays without football are no more and we are locked and loaded ready to roll. So fire up the grill, get your cold beer ready, and get the wife and the kids out of the house because TODAY IS GAMEDAY and we've got some bets to make! 
I love the card today and it may be just opening day excitement but I feel like I am seeing the card today like John Nash in a Beautiful Mind (before he went crazy).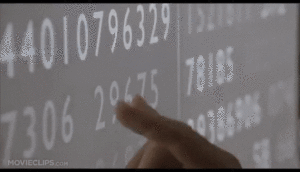 ATL @ MIN (-3.5, 0/u 47.5)
Lets jump right into this one. Kirk Cousins had a year to forget last year and Vikings fans everywhere are thinking they have yet another QB that the front office is going to waste a Boat Load of Cash on (see what I did there). Kirky has a lot to prove here and I think at home with a rested and mostly healthy squad (Diggs is expected to play) the Vikes can cover here at home. Lay the points 
MIN -3.5
WASH @ PHI (-10, o/u 47)
Carson Wentz and the Eagles (if they can stay healthy) have serious Super Bowl aspirations. The Red Skins have a coach who is trying to keep his job. Mix in the fact that they are playing in Philly and you've got yourself an easy one here. This Eagles squad is going to be one of the best Offenses in the county and they will be putting up points early and often. I don't like the over here as it would rely on Washington to actually put up points and I won't bank on that. But it does make for a nice Team Total for the Eagles at 27.5
PHI -10
PHI tt o27.5 
CIN @ SEA (-9.5, o/u 44.5)
The 12th Man at home and Russell Wilson is a man on a mission...Enough Said. AJ Green is out and Tyler Boyd is yet to prove he is a legit #1 option and he, along with the rest of the receiving corps will have their hands full with the Seattle secondary. Joe Mixon wont have a cakewalk either. Clowney though new to the squad will be playing and will most certainly be a factor in this one. Easy money, lay the points with the Hawks.
SEA -9.5
TEN @ CLE (-5.5, o/u 44.5)
This is the first thing (non Lebron related) that the city of Cleveland has to be excited about in a LONG time. They added talent all over this roster and have a lot to live up to. I expect them to get off to a hot start in this one against a Tennessee D that although good, is missing some pieces from last year. This one has me buying into the Cleveland hype and laying the points.
CLE -5.5
IND @ LAC (-6.5, o/u 44.5)
Just to make sure I don't take all home favs on opening weekend (ok not really) I like the Colts here. Jacoby has been working with the first team all offseason and will take Indy forward in the post-Luck era. I think the Chargers are a dumpster fire playing on a High School sized field. I think the public is already writing off the Colts and that there is an overcorrection here that gives us some value. Take the points with the Colts
IND +6.5
Money Line Parlay
What Sunday would be complete without a little parlay 
PHI ML
SEA ML
CLE ML 
+100 ML Parlay
As always picks and plays on TMB are always free. Tail us or Fade u,s, either way, thanks for checking out the site. Donations are always appreciated. 
Be sure to follow us on Twitter @ TMessageBoard and check out our Shop for TMB Gear, all proceeds go to buy us food and beer during our draft and keeping TMB running semi-smooth.
-Commish