The day after Thanksgiving most Americans are left in a "Food Coma" after eating and drinking, drinking and eating all day. The feeling of being satisfied and miserable all at the same time is a consequence of not letting a dish pass by without taking "just a little bit" only to be face to face with a mountain of food, staring than mountain down, and attacking it with pure determination to end up on the outside of it all.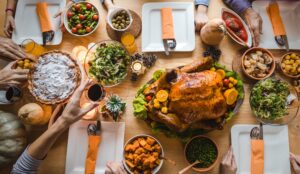 As I lay in my own satisfaction and discomfort I was thinking about the massive amount of calories that were just consumed. On average Americans will consume 5,000 calories on Thanksgiving day. What would happen if someone ate a Thanksgiving sized meal every day. What would happen and what would the effect on the body by putting it through this every single day? Well, 5,000 calories per day rang a bell and after a minute of thought, I remembered why. According to his trainer, Bryson Dechambeau consumes this many calories every day. No wonder he was able to put on 40lbs of "muscle".
Keep up the great work Bryson.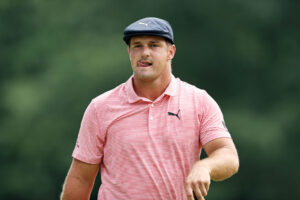 Now that also has me thinking....
Was the real reason behind the "Bryson bulk up" to add some extra yards to his drive, or because he's scared of being grouped with Brooks Koepka?
Food for thought.