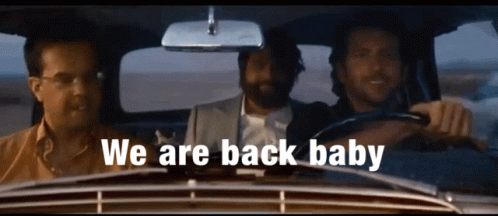 We're Back!
Your One-Stop Hub for Fantasy Football and TMB Bets Gambling Picks
Attention Fantasy Footballers and Gambling Degenerates! We are excited to announce the return of TMB (TheMessageBoard.Net), and this time, we're bringing in a whole new level of excitement and entertainment.
1. Fantasy Football:
This is where it all started. Our bread and butter if you will. For all the football fans out there, we've got you covered with our in-depth Fantasy Football thoughts, opinions, and strategies. Whether you're a seasoned vet or just starting, we've got you covered with insights, player analyses, and tips to dominate your fantasy leagues. Stay ahead of the game by learning about top draft picks, sleeper picks, injury updates, and waiver wire gems. We'll help you build that championship-winning roster and guide you through the ups and downs of the Fantasy season. Our league has years of experience to have you raising your trophy by years end.
2. TMB Bets Gambling:
If you're a gambling degenerate like we are, our TMB Bets segments are tailor-made for you! Trust our very well seasoned pickers to provide you with moderately researched betting previews, predictions, and expert picks. Whether it's NFL, NBA, MLB, or any other major sports event, we'll be Throwing Picks and keep you updated on the latest odds, props and futures to help you find the best value bets. Like fantasy football we've been around for a while. Remember, responsible gambling is key, and we'll always promote a fun and safe betting experience.
3. Commissioner's Couch:
It's true, our league is over the top .... and incredibly awesome and we have the mile long waiting list and an applications to prove it. In the Commissioners Couch section, we dive deep into the world of fantasy leagues and their governance. Whether you're a commissioner seeking advice on managing league disputes, setting up rules, or spicing up the competition, this is the place for you. Learn from experienced leadership of our great league who have navigated various league dynamics and challenges. We'll share our success stories, occasional blunders (mostly by former leadership), and tips for helping you take your league to the next level.
4. League Gear:
One of the things that sets our league apart from the rest is our exclusive merch. In addition to our blogs and segments, we are excited to announce the launch of our brand-new League Gear Shop on Etsy! Now you can take your love for Fantasy Football and sports to the next level by showcasing your team spirit with our unique and stylish merchandise. Our shop has tons of options of custom-designed t-shirts, hoodies, mugs, phone cases, and more, all inspired by our love of all things beer, sports and gambling. Whether you want to represent your fantasy team's name with pride or humiliate a fellow league member, we've got the perfect gear for you.  So, head over to our Etsy shop and gear up in style to become take your team to the next level. Don't miss out on the special discounts and limited-edition releases, exclusively available for our beloved blog readers.
Stay Connected:
We value your engagement, and our blog aims to build a strong community of sports fans. Feel free to leave comments, share your experiences, and suggest future topics. Our league will be more than happy to address your questions and comments.\